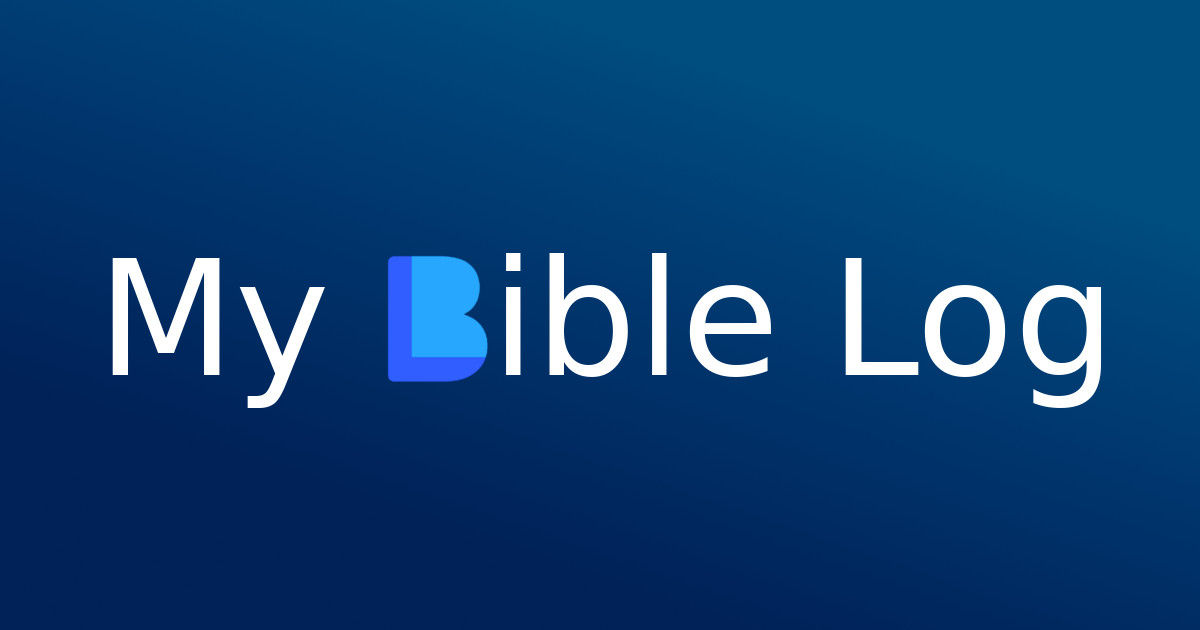 Install Anywhere
My Bible Log is a website. It is also a "Progressive Web App" (PWA), meaning it can be installed as a standalone app on any device.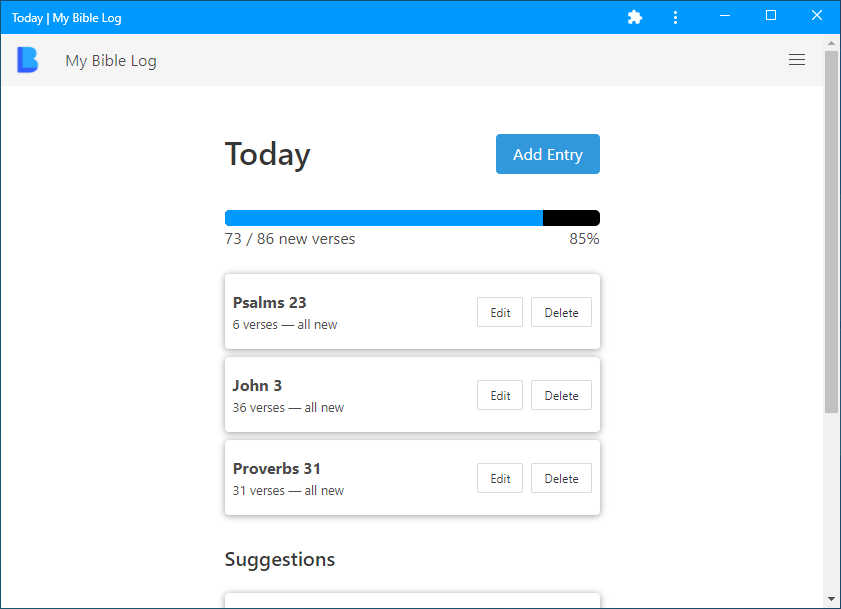 As an example, Google Chrome can be used to install a PWA on these types of devices:
Windows
Mac OS
Linux
Android
iOS
To install a PWA, first open the website in your browser. Instructions for installing a PWA in Chrome can be found here:
Keyboard Free Data Entry
My Bible Log is designed to be easy to use on mobile devices, as many people read the Bible while travelling or have their mobile devices handy wherever they are able to read.
Users can select Bible passages without any typing, making the app easier to use on mobile phones, tablets, and other touchscreen devices.
Stay Updated
When it comes to updates, My Bible Log behaves just like a website.
Simply refresh the page to ensure you are using the latest version of the app.
Back