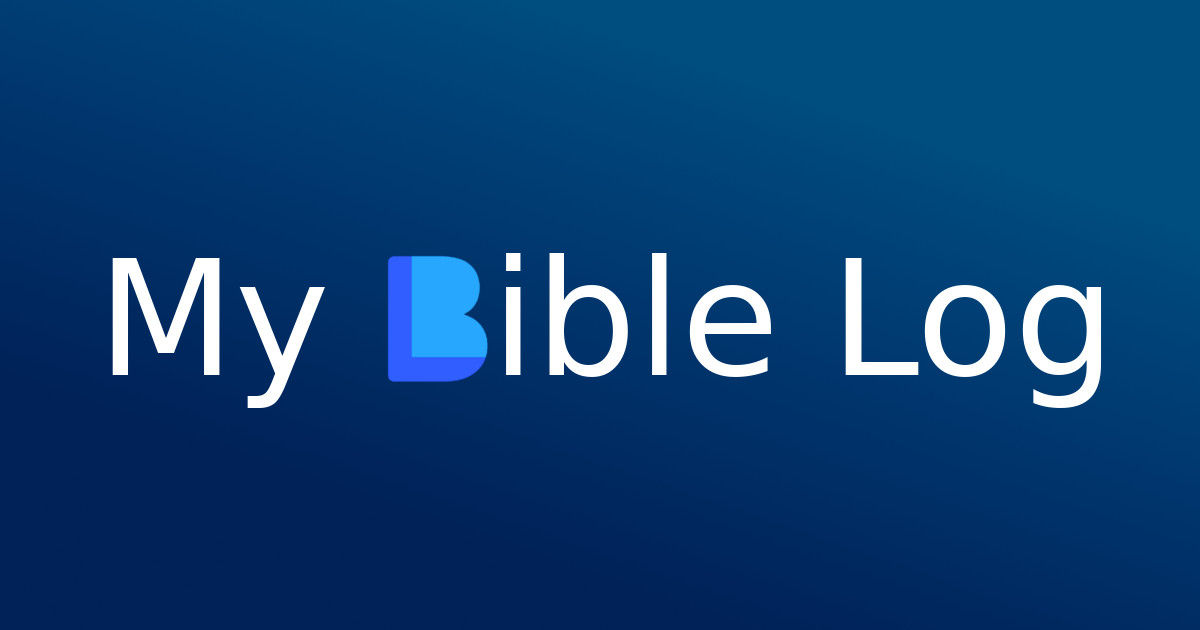 Notes Page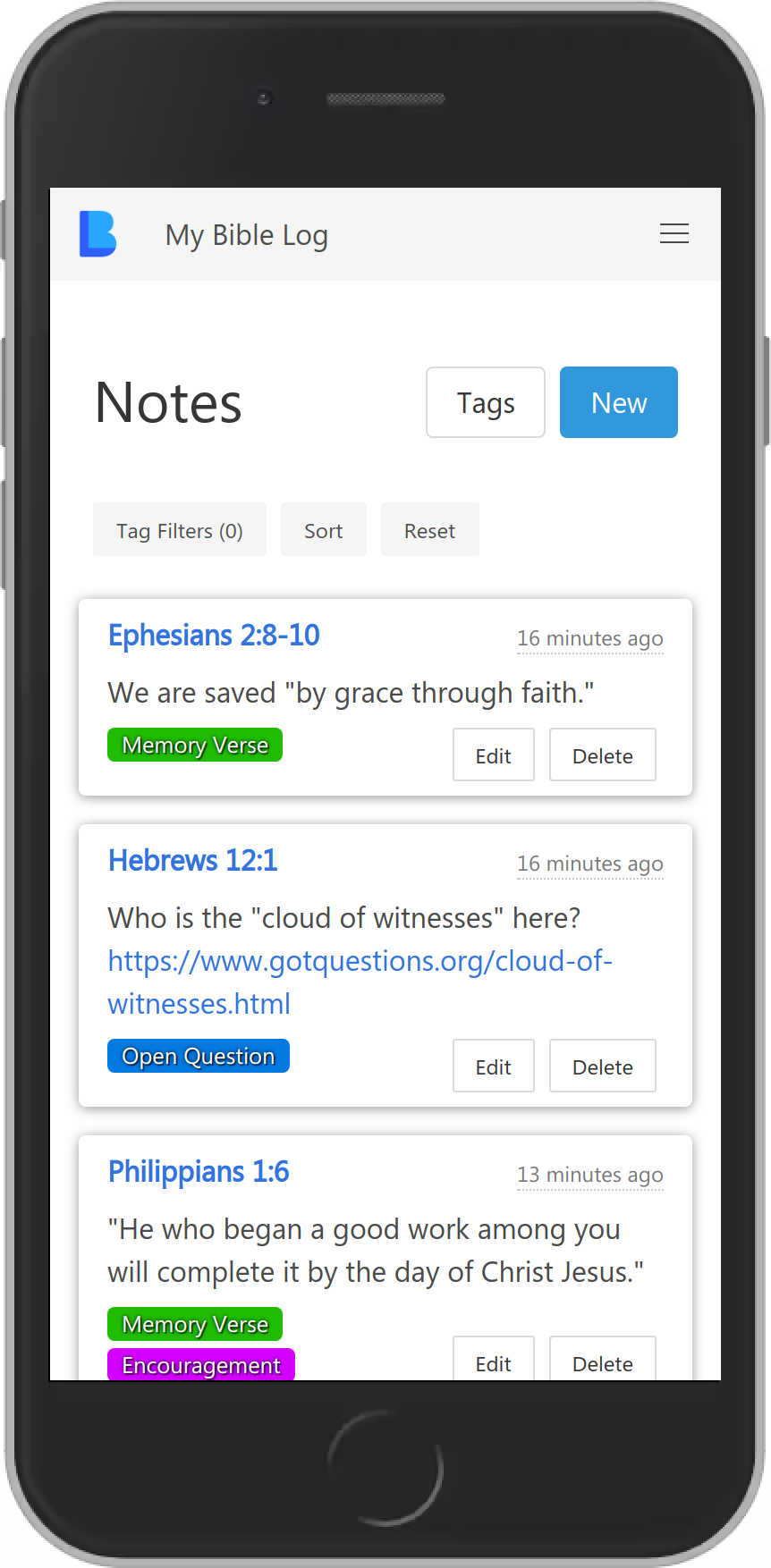 My Bible Log allows you to take freeform notes to collect, organize, and process as you read.
The Notes page allows you to create notes and work with the notes you've already created. Since you will likely create many notes over time, organization is very important.
You can also define your own custom tags to categorize your notes.
Creating a Note
Note content is freeform text. Notes support line breaks (the Enter/Return key), so a single note can contain multiple paragraphs.
If you include any URLs in note content, My Bible Log will recognize them and automatically turn them into hyperlinks when you save the note. You can then click those URLs to quickly access the linked resource.
Each note can have any number of connected passages. Notes are not required to have any passages and can simply be text content.
Optionally, you can create a note without any text content as long as it has at least one connected passage. This allows users to mark passages that they want to revisit or take notes on later.
Adding tags to a note is also optional. Notes can be tagged with any number of custom tags.
Filtering by Tag
The "Tag Filters" button at the top of the Notes page allows the selection of any number of custom tags. Notes will be filtered by the selected tags.
There are three different matching modes for the selected tags:
Any - Notes with any of the selected tags will be included. If you select 2 tags, any note with one, the other, or both tags will be included. It doesn't matter if the notes have additional tags aside from the ones selected.
All - Notes with all of the selected tags will be included. If you select 2 tags, notes with only one of those tags will be excluded, but notes with both tags will be included. It doesn't matter if notes have tags other than the ones selected.
Exact - Notes with the exact combination of selected tags will be included. Notes that are missing any one of the selected tags will be excluded, as will notes that have additional tags beyond the ones selected.
Sorting by Date Created
The "Sort" button allows notes to be sorted in one of two ways:
Newest First
Oldest First
Both sort orders are based on the date and time the note was originally created. Updating a note will not change this time.
Creating Tags to Organize Your Notes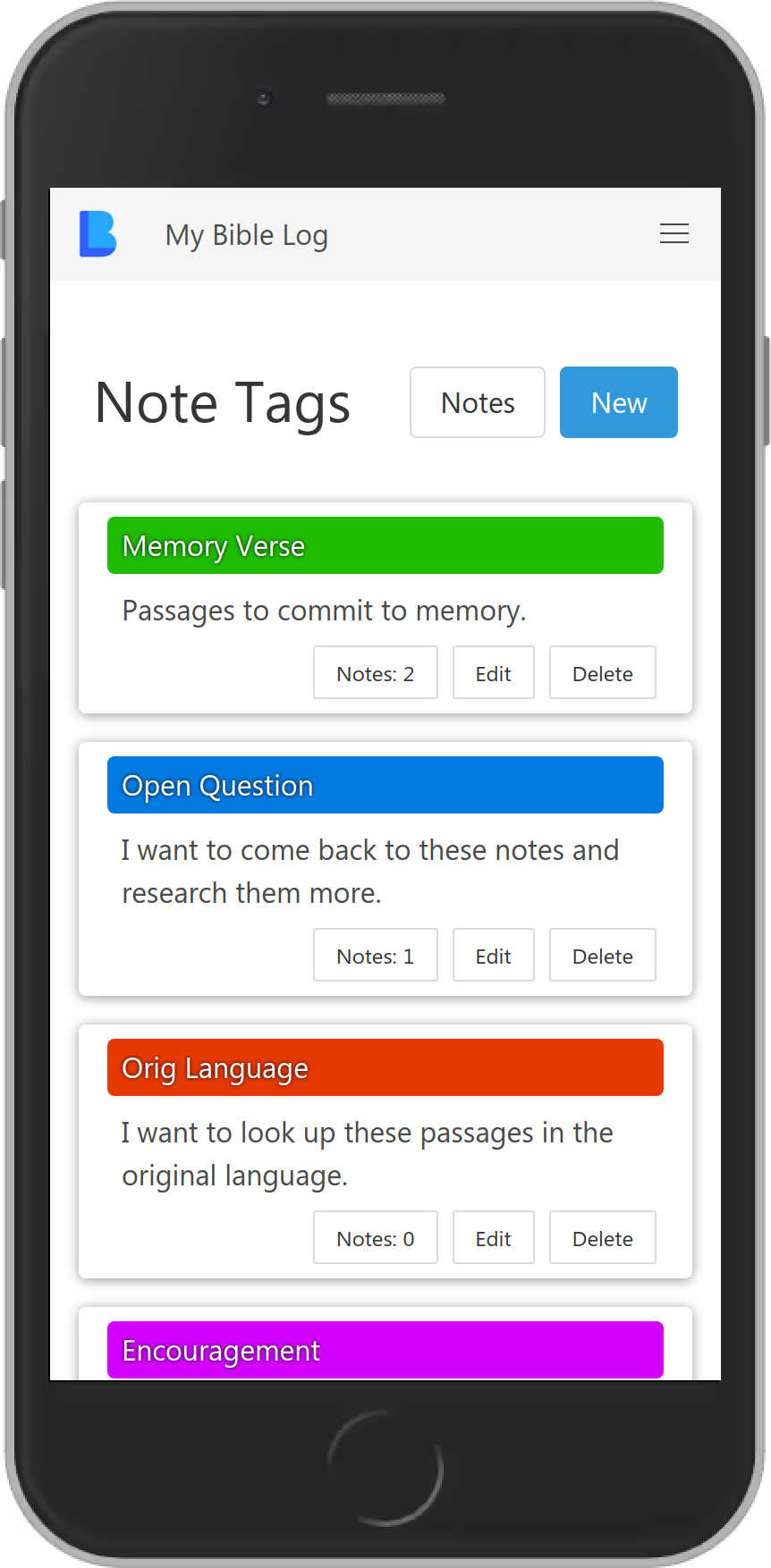 To reach the Tags page and work with your own custom tags, click the "Tags" button on the Notes page.
Each tag has a custom color for easy recognition - develop your own color-coded system for organizing notes
You can add your own description to each tag as well, so you can include details about what the tag is for and how you are using it. Any URLs in these descriptions will be recognized and converted to hyperlinks so you can quickly revisit the linked resource.
On the Tags page you can see the number of notes that are using each tag. Clicking this button will take you to the Notes page, which will now be filtered to only show notes that have this tag.
You can't delete a tag that is still in use, so you will need to untag or delete any notes that are using a tag before you can delete the tag.
Back