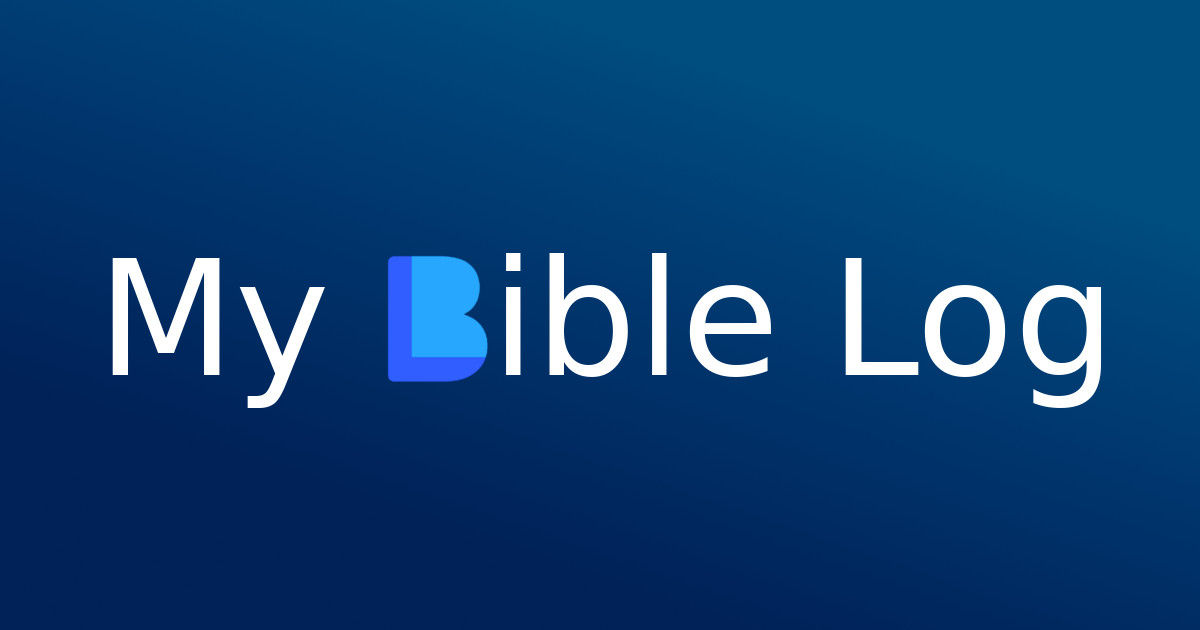 Settings Page
The Settings page is organized into several panels:
Account
Reading
Export
Import
Account
When the Settings page is first opened the Account panel will be displayed. This panel will display your account email address along with instructions for changing your email address.
Reading
The Reading panel allows you to adjust settings related to reading the Bible. These include your Daily Verse Count Goal and Look Back Date.
Daily Verse Count Goal
Your daily verse count goal is the number of Bible verses you want to read each day. This setting affects the way progress bars behave on the Today page and Calendar page.
To help you decide what your daily verse count goal should be, this section shows you how many days it will take to read the Bible if you reach your verse count goal each day. By default, this value is 86, which will allow you to read the entire Bible in less than 365 days.
Look Back Date
Your look back date determines how far back in your reading log My Bible Log will look when determining your progress. Your look back date starts out as the date when you first started using My Bible Log.
Log entries before this date are ignored. As an example, the Bible Books page will not display reading you've done before your look back date.
If you read the entire Bible and want to start over and read every part of the Bible again, setting your look back date to the current date will clear your progress on the Bible Books page and allow your log entries to be considered "new" verses again on the Today page and Calendar page.
Changing your look back date will not delete any data from My Bible Log. All of your log entries still exist and can be viewed at any time from the Calendar page.
Export
Your reading log can be exported as a spreadsheet (in the CSV file format). This allows you to work with your data in any way you see fit.
If you have some coding skills or know someone who does, you could use this data to create new charts and graphs. You could even combine My Bible Log export data from multiple people.
Below is an example of what a My Bible Log export spreadsheet looks like. The "Date" and "Passage" headings will not appear in the file.
| Date | Passage |
| --- | --- |
| 2020-07-21 | Matthew 1-3 |
| 2020-07-22 | Matthew 4-9 |
| 2020-07-22 | Matthew 10-11 |
| 2020-07-23 | Matthew 12-13 |
| 2020-07-23 | Matthew 14-17 |
| 2020-07-24 | Matthew 18-21 |
| 2020-07-24 | Matthew 22-28 |
Below is what the CSV file looks like in a text editor. Notice how a comma appears between the date and passage, as this is a Comma Seprated Values (CSV) file.
2020-07-21,Matthew 1-3
2020-07-22,Matthew 4-9
2020-07-22,Matthew 10-11
2020-07-23,Matthew 12-13
2020-07-23,Matthew 14-17
2020-07-24,Matthew 18-21
2020-07-24,Matthew 22-28

Import
You are able to import a spreadsheet (in the CSV file format) to My Bible Log. You can import a spreadsheet you created yourself, or you can import a spreadsheet you previously exported from My Bible Log.
The import feature uses the same file format as the export feature.
When you import a spreadsheet, the import progress will be displayed on the page. My Bible Log will not recreate log entries that already exist. If you read Genesis 1 on January 1 and tracked it in My Bible Log, then imported a spreadsheet that included a log entry for that same passage and date, My Bible Log would ignore it.
Back