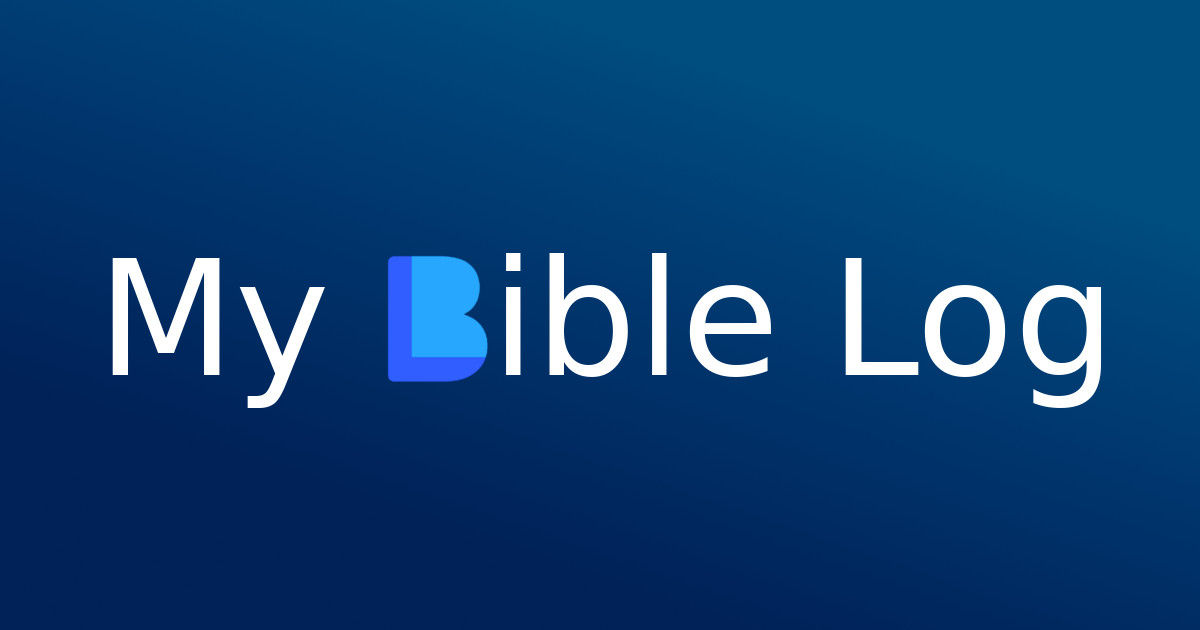 Today Page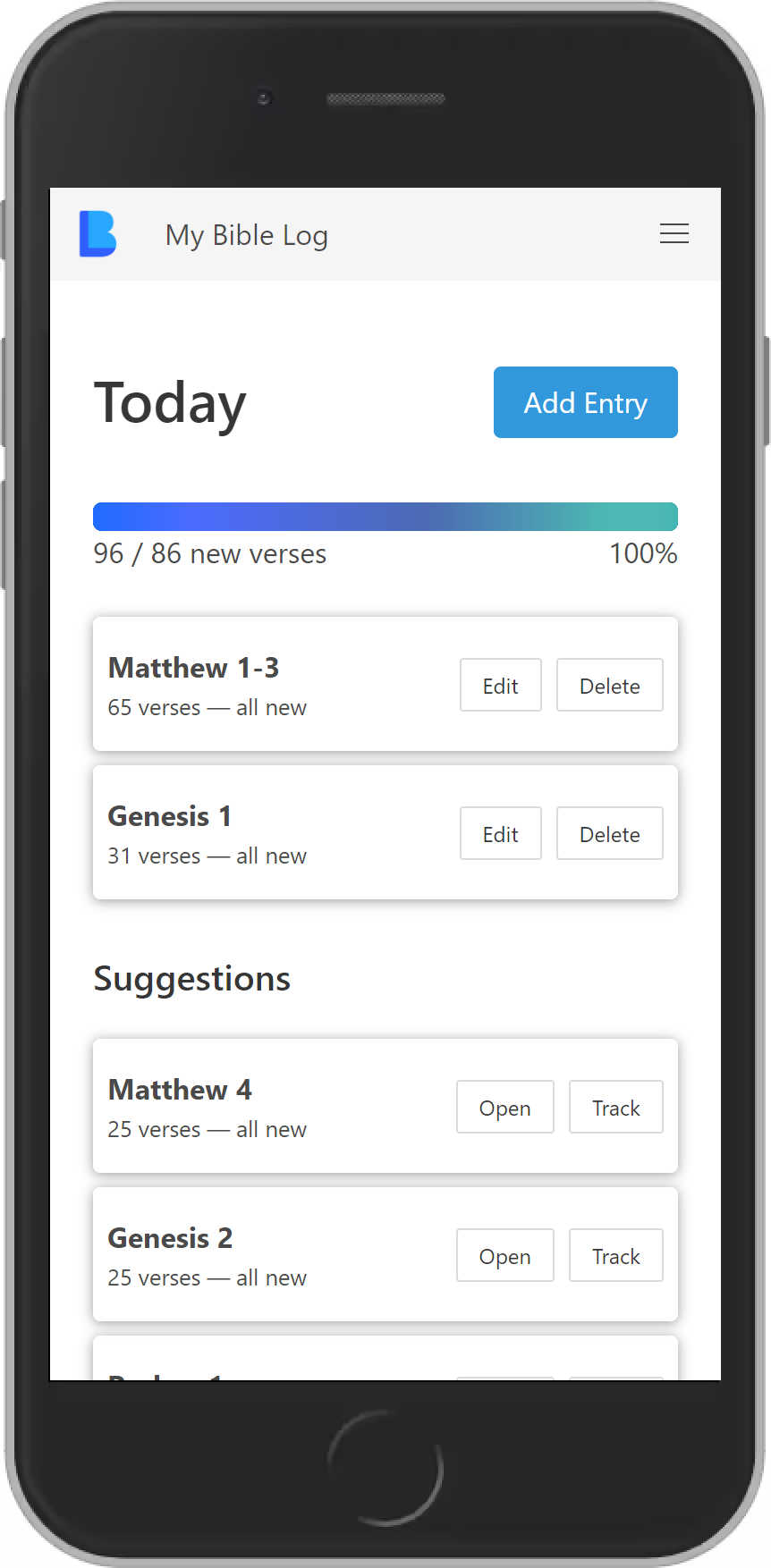 The Today page displays a progress bar of your daily reading goal. If your daily reading verse count is 86, the progress bar will be full once you have read at least 86 verses.
You can also see the day's log entries on this page. If you need to make any changes to your reading log, you can update or delete entries here. This is especially useful if you started reading at one point in the day and logged your progress, and then later continued reading and wanted to update your log entry to add more verses.
This progress bar, along with the rest of the Today page, distinguishes between new verses and verses you've already read:
Any verse that you've read on a previous day (since your look back date) will fill the progress bar with a dark blue color.
New verses fill the progress bar with bold blue.
If all the verses you read are new verses, you won't see the dark blue bar as it will remain hidden behind the bold blue bar of new verses.
If you meet your daily goal with new verses and fill the progress bar, it will begin to shine and continue to do so for the rest of the day.
Reading Suggestions
My Bible Log displays suggested reading passages on the Today page. If you don't already have a passage in mind, you can choose from one of these.
Reading suggestions are a balance of New Testament books, psalms and wisdom literature, and other Old Testament books. The goal is to make it as easy as possible for you to start reading.
These reading suggestions support your daily reading goal by promoting chapters you haven't read yet. Once you finish reading one of the suggested chapters, a new chapter will be suggested in its place.
Back